Specialist in retailers' distribution, Procom International offers a complete gamma of paper derivate, diapers, trash bags, rubble bags, and garden bags. To respond to distribution request Procom International supports its industrial partners in achieving international standard in its products quality.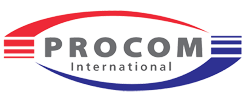 Presents for more than 20 years in its territories Procom International expanded its gamma to other universes by the development of its own brands, and also as trade mark agent.
Overseas territories and Africa are frequently visited by our commercial team in order to ensure an optimal follow.